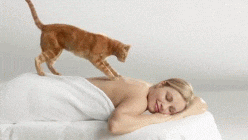 Good morning! Happy Thursday.
The dogs and I have had our walks. The weather was nice then. Now, it's getting warm and humid outside.
I am not bothered. I am getting a wonderful massage from my good buddy, Annette, this afternoon. It has been a while since I have seen her. I really am looking forward to this.
Okay. Have a wonderful rest of your day. Take care.
Over and Out!