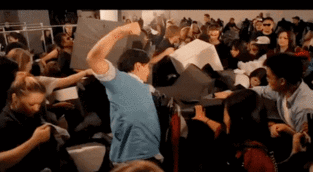 Good morning. Black Friday is here. I will not be out in it. I have no plans to venture out anywhere today. If you do, good luck!
We had a great time at my in laws home yesterday. Just the four of us were there. Really nice. Wonderful food, provided by a local restaurant.
Today, I'll work some more on my online Christmas shopping. Tomorrow, we head to my brother's home to celebrate Thanksgiving with them, along with my sis, Beth.
Have a terrific day. Take care.
Over and Out!