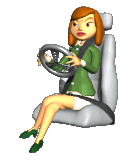 Good Thursday morning, people. Wishing you a lovely day.
I will be heading for the chiropractor and dentist today. My jaw has been hurting for several days, along with a top and bottom crown.
I'll check with the chiropractor, Dr. Spell, to see about my jaw alignment. Then, I'll go visit Dr. Mcleod. Need to get to the bottom of this. It is not going away.
What a fun morning. Can't wait.
Have a super day. Take care.
Over and Out!