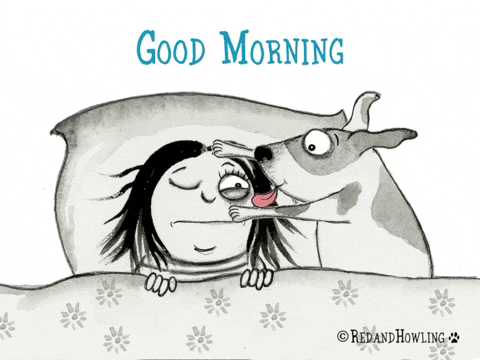 This is so what happens to me every morning. Except I usually have two canines doing this.
Looks like another hot day. My alarm clocks and I are leaving in just a few minutes to walk.
This afternoon, Rich and I will take Maggie and Murphy to TransFURmations Pet Spa to have their teeth cleaned. This procedure should not be scary. No drugs are used to put them under. The lady who cleans their teeth holds them in her lap and is very gentle. We have heard wonderful reports. Wish us luck.
This evening we will be attending a cookout to celebrate Bailey Perkins having graduating from high school. Nice.
All right. Enjoy your Saturday. Take care.
Over and Out!