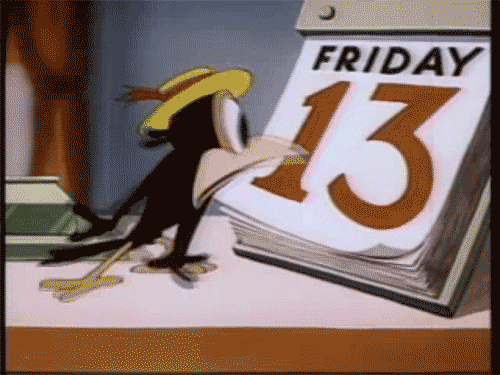 Good morning. Hope you aren't superstitious. Me neither.
We are having a lovely day. Sunny and warm. The dogs and I will be heading out to enjoy our walks soon.
I may or may not be heading to Burlington to visit a good friend today. I am waiting to hear from her. I'll be happy either way.
Have a super Friday. Take care.
Over and Out!