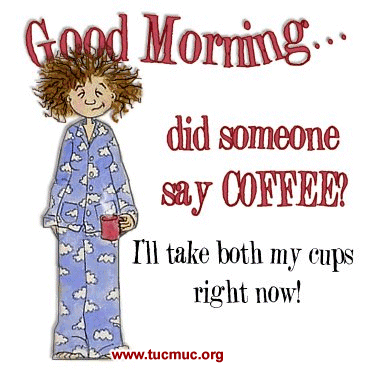 Good Sunday morning, folks. I'm coffee-d up and ready to begin the day.
We have sunny skies over the lake. But the temps are cool, only 33 degrees outside at the moment. The high temperature will reach only into the low 50s. I'm taking a free day from exercise.
Guess that's it. Not much to report. Hope your day is more productive, if that is your wish. Take care.
Over and Out!