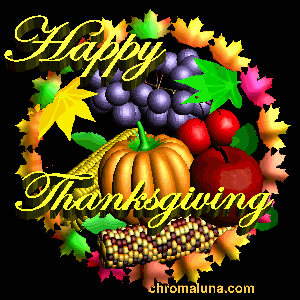 Good morning! The big day is almost here! Ready?
I am. I only need to do a bit of cooking today. Our Thanksgiving meal is going to be wonderful and easy. Richard will be baking the turkey in the morning, along with his delicious veggie dressing.
We are entertaining the Starmer clan. There will be 8 of us.
The weather for tomorrow should be great, sunny and warm.
I will not be online in the morning, so Happy Thanksgiving to you and yours!
Over and Out!